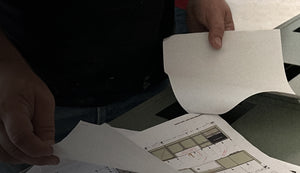 built on aesthetic
and american
craftsmanship
We are a diverse team of skilled artisans, passionate about creating the world's premiere indoor and outdoor living spaces.
John Michael Kitchens is a family-owned design, manufacturing and retail company with a lifetime of experience. Comprised of designers, engineers, fabricators and business people, we have dedicated ourselves to providing a kitchen design build experience unlike any other. 
As a multi-disciplined team, we are able to craft kitchens from both metal and traditional wood mediums. In doing so, John Michael Kitchens has created the most visually remarkable and long-lasting kitchens available in the market today. 
The John Michael Experience
Shifting the paradigm in both stainless steel and mixed medium designs
All John Michael kitchens are sourced, designed, fabricated and assembled in the United States. At our South Carolina production headquarters, we have the ability to sculpt fine metals into beautiful pieces of functioning art. 
Unlike most conventional cabinet shops, John Michael Kitchens is both a full-service metal and wood fabricator. Our state-of-the-art wood facility enables us to build the most sophisticated kitchens for both indoor and outdoor environments. The union of metal, wood, machinery and method combines into a singular product that bucks industry trends and redefines what's possible.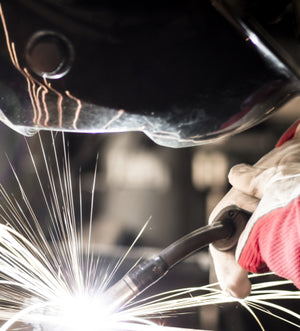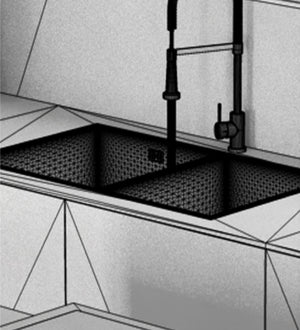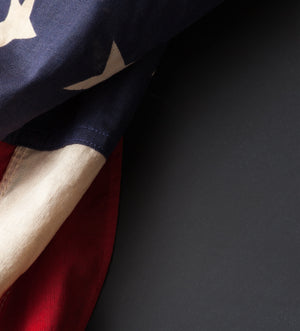 John Michael signature color and metallic powder coating pallets
To match the durability of our cabinetry, John Michael needed to innovate on the color front as well. Our powder coating process not only allows for unprecedented customization, it mirrors and enhances the longevity of our stainless-steel cabinetry. By adhering your color choice directly onto the stainless-steel, the powder coat will maintain its breathtaking sheen far longer than paint. Powder coated cabinets are easily cleaned, less likely to stain, and also retain their beauty without the use of any harmful VOC chemicals. All the while not compromising on choice or customization in the slightest.
Family founded, owned and operated in South Carolina
When John Michael Kitchens began, founders John Craig and Michael Sloan sought to create a stainless-steel outdoor environment that was as long-lasting as it was aesthetically pleasing. Not only have we solidified our reputation as the best outdoor kitchen manufacturer in the world, we have done so by sourcing our materials almost exclusively in the United States.
We do not outsource any of our production, labor or craftsmanship. Our kitchens are conceived, designed and handcrafted in Chester, South Carolina, where we continue to be a pillar of the local community. As our reputation and industry stature grows, John Michael Kitchens remains firmly grounded in our familial roots, and this will never change. 
John Micheal Showrooms