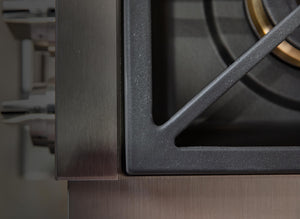 Best in class appliance
brand partnerships
We collaborate with only best in class appliance partners that reflect the values of quatity and service as much as we do. John Michael offers a wide selection of premium appliances, each offering limitless possibility for integration into your custom kitchen. Our range of indoor appliances come standard with the best manufacturer's warranty in the industry.
BRING YOUR DREAM CREATION TO LIFE
John Michael Kitchens offers a wide selection of premium ranges that fit any stylistic preference. Be it traditional, modern or of French culinary tradition, each range is Best in Class and offers exemplary features depending on taste. Our grills offer electric, natural gas or induction options. 
Oven and Cook Tops
SUNDAY AFTERNOON AROMA, IN A LUXURY SETTING
Recreate your best Sunday meal memories by selecting from the top ovens and cook tops in the world. Our wide array of selections caters to all stylistic preferences, and unique luxury features appeal to the bespoke chef in all of us. 
Microwaves
ACCESSIBILITY WITHOUT COMPROMISE
At John Michael Kitchens, we offer luxury microwave brands that provide familiar features and integrate seamlessly into your custom kitchen. Our microwave selections are available in both free-standing and built-in varieties. 
Warming Drawers and Side Burners
KEEP YOUR CREATIONS WARM FOR THE RIGHT MOMENT
Warming drawers are essential in preserving your luxurious meal for the perfect moment. John Michael Kitchens offers the best selection of warming drawers in the world, befitting your dream custom kitchen. Our array of side burners follows suit, supplementing the main cooktop of your kitchen and allowing the chef to multi-task on different meal components. 
Coffee
JUMP START YOUR LUXURIOUS MORNING
A cup of coffee comparable to a top bistro awaits you in your John Michael Kitchen. From cappuccinos to lattes, our selection of elite brands will punctuate your dream indoor environment and define your mornings. Our coffee makers are available in plumbed (attached to your indoor plumbing) or non-plumbed.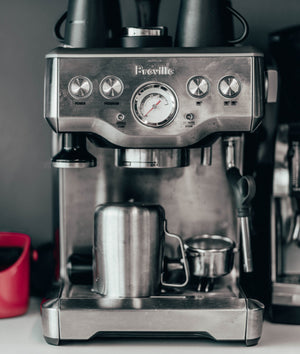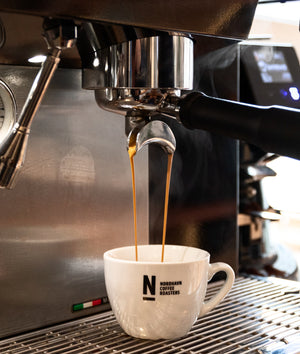 Bistro quality coffee in the comfort of your home
MAINTAIN YOUR LUXURY ENVRIONMENT 
Our collection of vent hoods are Best in Class, and all serve a singular purpose: To help maintain the cleanliness of your kitchen environment. Vent hoods allows the chef to cook a luxurious meal while minimizing cooking odors, trapping airborne grease and dissipating heat. 
Cleaning & Dish Washers
EASY TO USE AND ALL-ENCOMPASSING
Wrap up a successful meal by relying upon the easy cleanup and luxurious accessibility of our dish washer selections. Each brand offered by John Michael Kitchens has standout features that provide functionality, without sacrificing the aesthetic appeal of your indoor environment. 
Appliances Brands