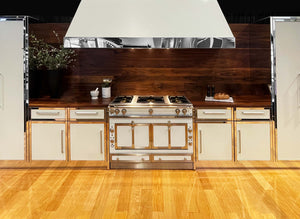 SIGNATURE LINE
WORLD CLASS KITCHENS
The ultimate in luxury kitchen living space design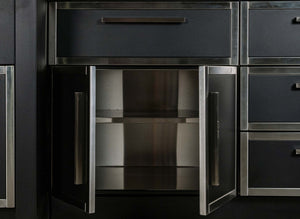 Unprecedented
Handcrafted Metal Cabinetry
Crafted with precision in the finest marine grade stainless steel
Welcome to
John Michael
We create timeless kitchen, bath and living spaces, limited only by imagination and brought to fruition with the finest handcrafted stainless steel cabinetry in the world.
John Michael defines best in class and American ingenuity. We design and craft world class residential and commercial spaces, designed for function and built to last a lifetime through craftsmanship, quality and collaboration.
Each design process is personal to each unique client, providing a bespoke platform of collaboration for architects, home builders, designers, developers, and homeowners alike. Each kitchen living space is a unique work of art, where together we create a timeless product that reflects equal parts function, beauty, and aesthetic with an unprecedented level of quality and attention to detail.
Our Partners