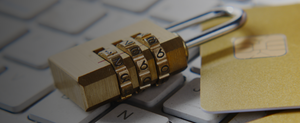 John Michael Kitchens does not sell, trade, rent, or otherwise retransmit any Personally Identifiable Information that we collect onlineunless we have your permission. Any Personally Identifiable Information you provide to us will be used solely for your purchase.
Browsing Information
When you visit our Web site, we automatically collect information about your visit that does not identify you personally. We can tell the type of computer, browser, and Web service you are using. We also know the date, time, and pages you visit. Collecting this information helps keep our information relevant and formatted correctly and efficiently for our customers.
Credit Card Information
We have chosen a third party to process our credit card transactions in order to provide enhanced security, reliability and fraud protection mechanisms for your purchases. The credit card information that you choose to provide during your purchase is maintained in the credit card processing company's database for accounting and billing purposes. Unless expressly authorized by you, we do not maintain a copy of your credit card information on our servers.
Security
This Website uses industry-standard security measures to protect certain user information. When our site asks users to enter sensitive information, that information is protected with encryption software such as Secure Sockets Layer – SSL. Unfortunately, no data transmitted over or accessible through the public Internet can be guaranteed to be 100% secure.
As a result, while we attempt to protect a user's personally identifiable information, John Michael Kitchens cannot ensure or warrant that any user information will be completely secure from misappropriation by hackers or from other nefarious or criminal activities, or in the event of a failure of computer hardware, software, or a telecommunications network. This Website may contain links to other websites.
Policy Updates
We review this privacy policy in regular intervals for compliance with internal procedures and industry standards. We reserve the right to change this privacy policy at any time. If we change this privacy policy, then we will post the changes on the Privacy Policy link from the John Michael Kitchens website.
Website Information
All product specifications and other information contained within the John Michael Kitchens website are subject to change without notice, and John Michael Kitchens reserves the right to modify such information at any time.
John Michael
2218 Dawson Dr.
Chester, SC 29706