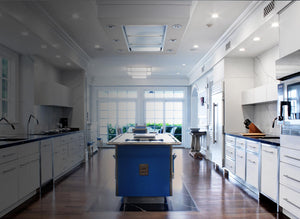 World Class
Luxury Kitchens
Hand crafted kitchen designs, each unique to it's own
We create the most groundbreaking and luxurious kitchen designs in the world.
Blending multiple mediums in both design and fabrication, a John Michael indoor kitchen is unique in every sense of the word. Our meticulous take on the process yields custom kitchens that are equal parts iconic and timeless. The array of eccentric and distinctive textures available to you punctuate projects that run the gamut between traditional and modern.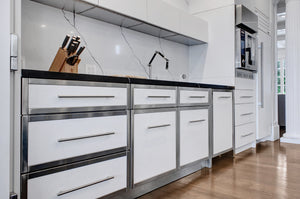 We disrupt the standard in indoor cabinetry design with style, material, and innovation
While known for our pioneering work in metallics, John Michael Kitchens also operates a state-of-the-art wood fabrication facility. By seamlessly blending metal and wood mediums, we are able to build the most sophisticated kitchen interiors and exteriors. At John Michael, we use techniques, machinery and methods unlike any other cabinetmaker.
Best in class materials built
to last a lifetime.
Trail blazing on the design front would mean little to John Michael if the quality of our cabinetry wasn't unparalleled. With a lifetime in metal fabrication, John Michael crafts the most durable, long-lasting cabinets in the world. The John Michael indoor kitchen is beautiful enough to live indoors, but strong enough to stand the test of time in an outdoor environment.
We utilize 304 grade stainless steel for our indoor kitchens, both inside and out. Equipped with a full woodworking facility, we are able to blend stainless steel with premium maple and walnut for truly unique creations. Our materials are also up to 10x heavier than industry norms. With weight being a telling indicator of quality, John Michael takes great pride in making the heaviest kitchens on the market today.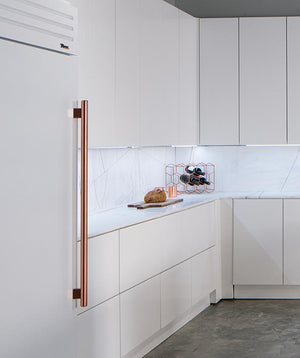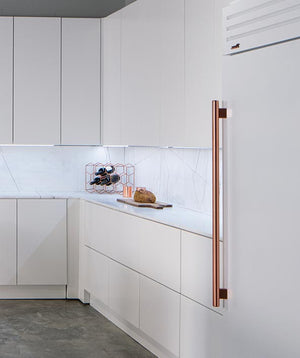 Our version of a slab, a modern sleek minimal take on cabinet design. Minimalism demands purpose.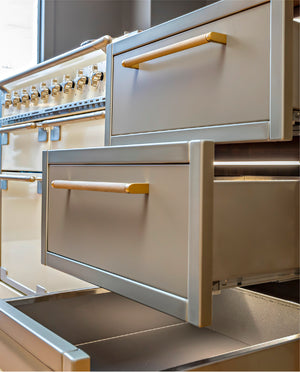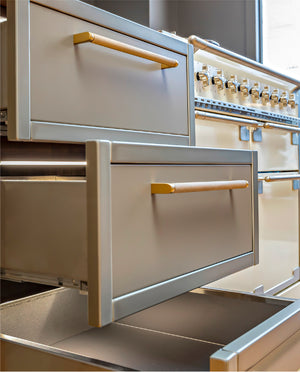 Our take on a modern shaker, this thin frame stands at 1.25 inch and defines clean design language.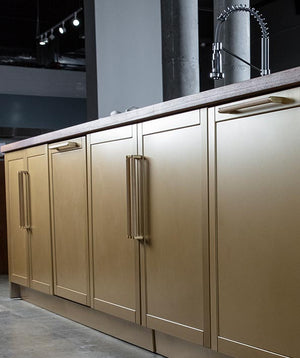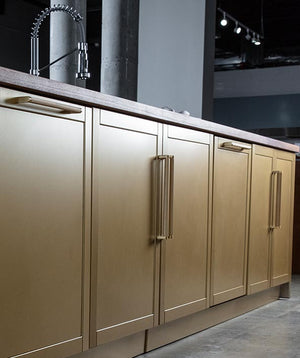 The thickest trim we offer is a bold shaker style. Each face has 6 handcrafted pieces.
Design Process
1
Contact us and
connect
with your own
personal designer
2
Begin the collaborative design process, beginning with footprint, materials and colorwork
3
Recieve drawings and
design proposals within
2-4 business days
4
Work with your designer
to tune and refine your
custom kitchen build
until it's perfect
5
Your custom kitchen is domestically sourced and hand-crafted by skilled artisans at our South Carolina headquarters, each build unique in its own way.
6
Your finished build is hand packaged, crated and delivered directly to the project site.
Contact Us
* Contact us with any question and one of our customer support personnel will respond promptly.
This site is protected by reCAPTCHA and the Google Privacy Policy and Terms of Service apply.
If you have not received a response from our sales team within 24 hours,
please send your request over to sales@johnmichaelkitchens.com.
---
WE SHIP WORLDWIDE